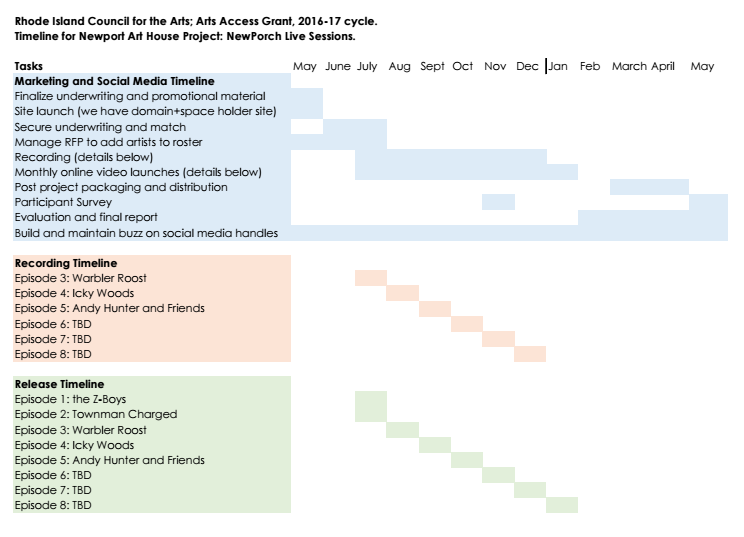 Time Line NewPorch Live SEssion
This time-line has been changed slightly in the order of acts performing. Email tracyjonsson@newportarthouse.org with any questions.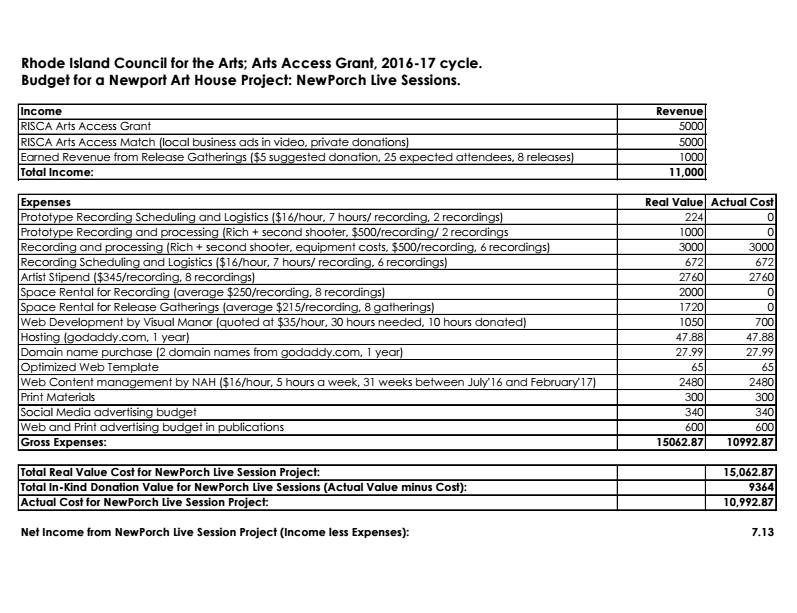 Origional Budget Based on $5000 grant
NAH revived a 1.5k grant, not the full 5K requested from the Rhode Island Council for the Arts. As such the total budget for the series went from 11K to 3K.
Edits have been made to the budget to reflect the following priority:
Production Costs
Social Media and Marketing Costs
Rental Costs
Staffing Costs
Stipends
Education